2020 Felt Fedora + Bowler Workshop Registration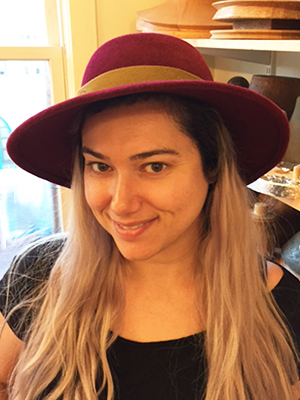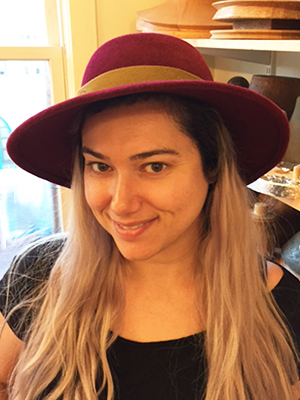 2020 Felt Fedora + Bowler Workshop Registration
Registration deposit of $225.00 reserves your space in the workshop with remaining balance due first day.
2-DAY FELT FEDORA + BOWLER WORKSHOP $450
Time: January 18 - 19, 2020
SATURDAY + SUNDAY 10AM - 5PM
"Blocking the shape and draping the pinch"
In this 2-day workshop students will learn to block a felt into a classic fedora or bowler shape using a 2 part hat block and customizing the hat with the hand draping method to create the crown shape of choice. Exploring many options for traditional trimming, students will learn to finish the fedora with grosgrain ribbon and hand and machine sewing techniques. This workshop is appropriate for first time students and continuing students who would like to learn more about shaping the crown by hand and furthering hat trimming skills. If you would like to work with a color other than black please make your request when sending the registration form. Space is limited to 4 students.
No prior sewing skills are needed to enroll, novice + advanced students are welcome.
…
This workshop is a great companion class to Robert Havens upcoming May workshops which will provide you with the skills to take your, Cloche, Draped Felt or Straw, Fedora or Boater hat to the next level.

The Flapper and the Needle, Hat Trimming Workshop
Gold work, crewel work, stump work and embroidery stitches directly applied to the hat will be introduced. This technique allows you to create a surface design that enhances both modern and vintage styles of dress.
+
From Coat to Cloche, Dimensional Trim Workshop
Learn to work with millinery felt and straw to create dimensional decorative accessories to sew or pin onto clothing, shoes or hats.
Dates to be announced soon!
Cancelation Policy: Please cancel 3 weeks prior to workshop for full refund, deposits will be kept for cancellations made with less than 3 weeks notice.